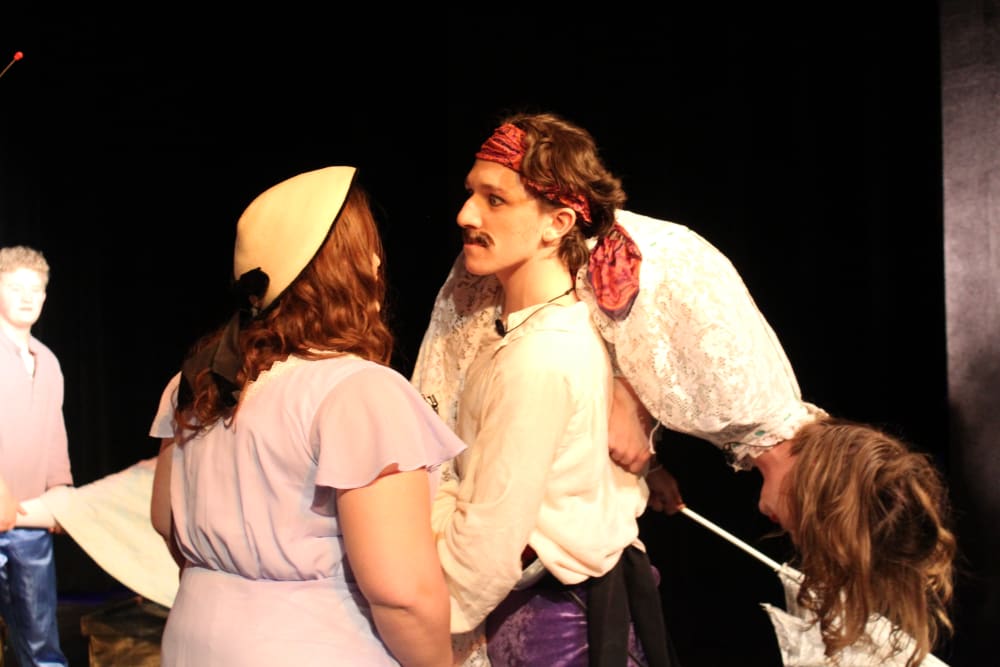 Rebecca Heimbuch as Mabel and Joey Lavezzi as the Pirate King in The Pirates of Penzance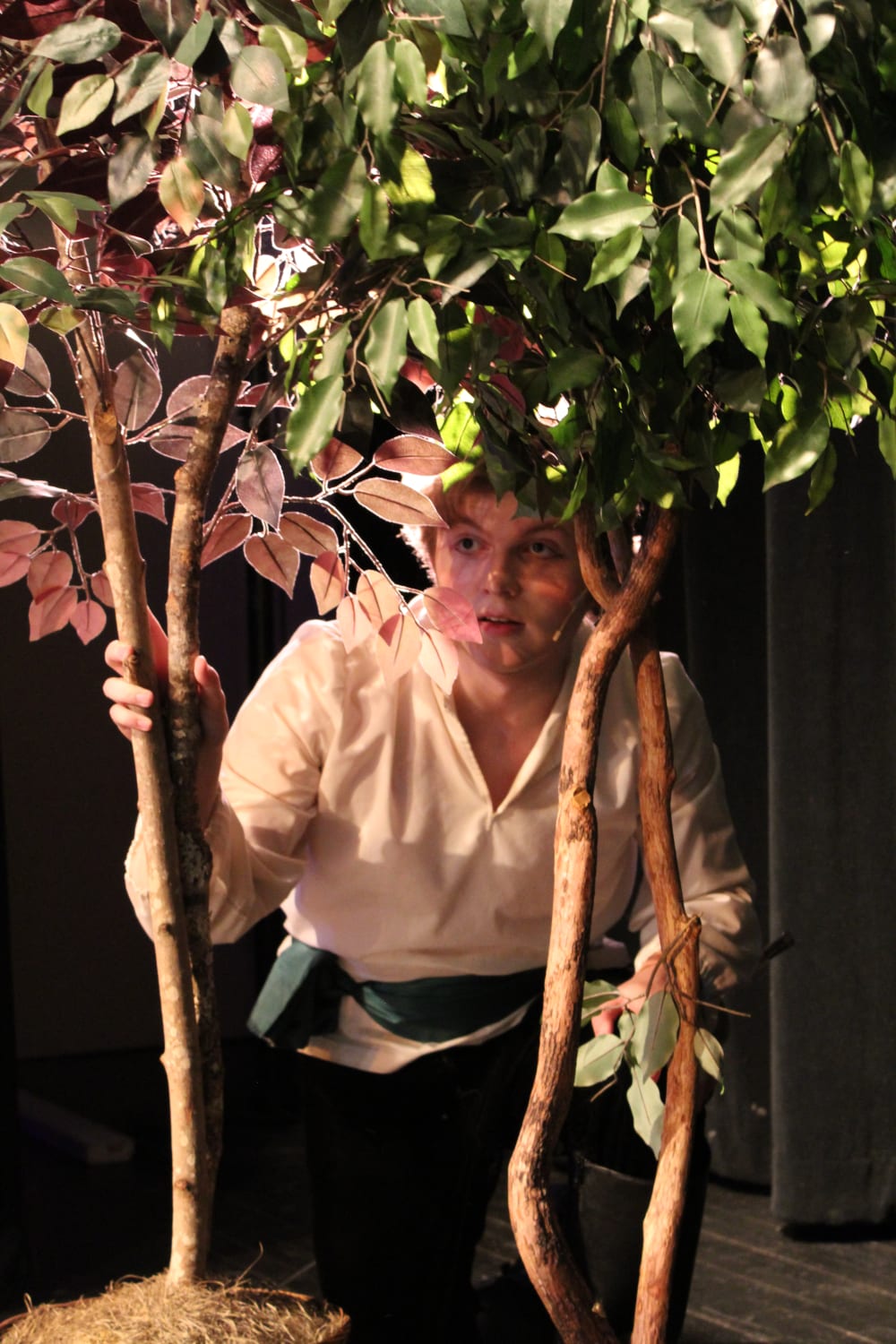 Ben Bodnar as Frederic in The Pirates of Penzance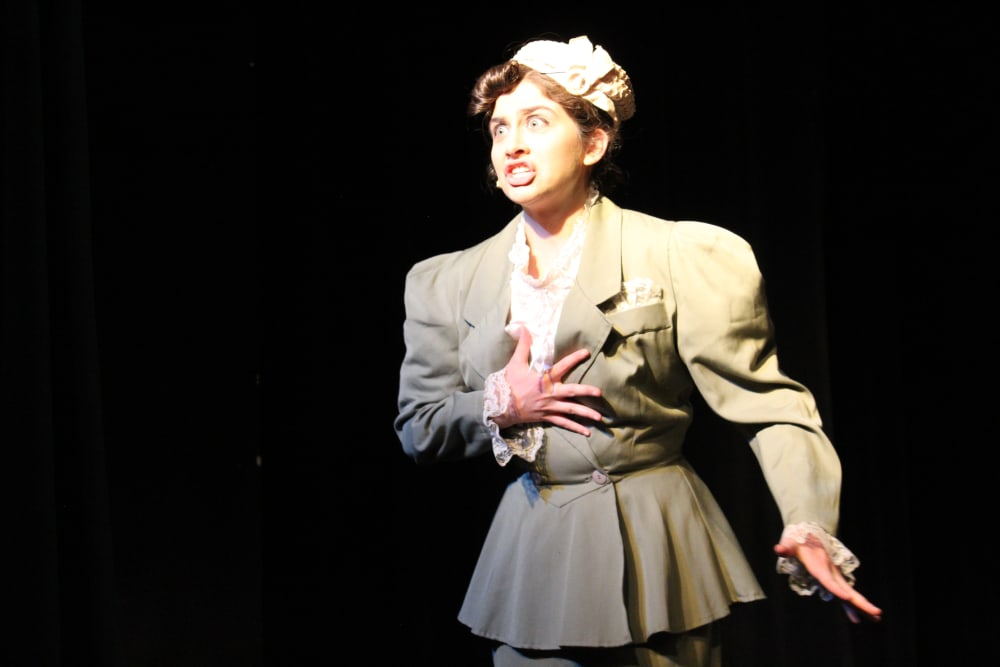 Liz Brodeur as Ruth The Pirates of Penzance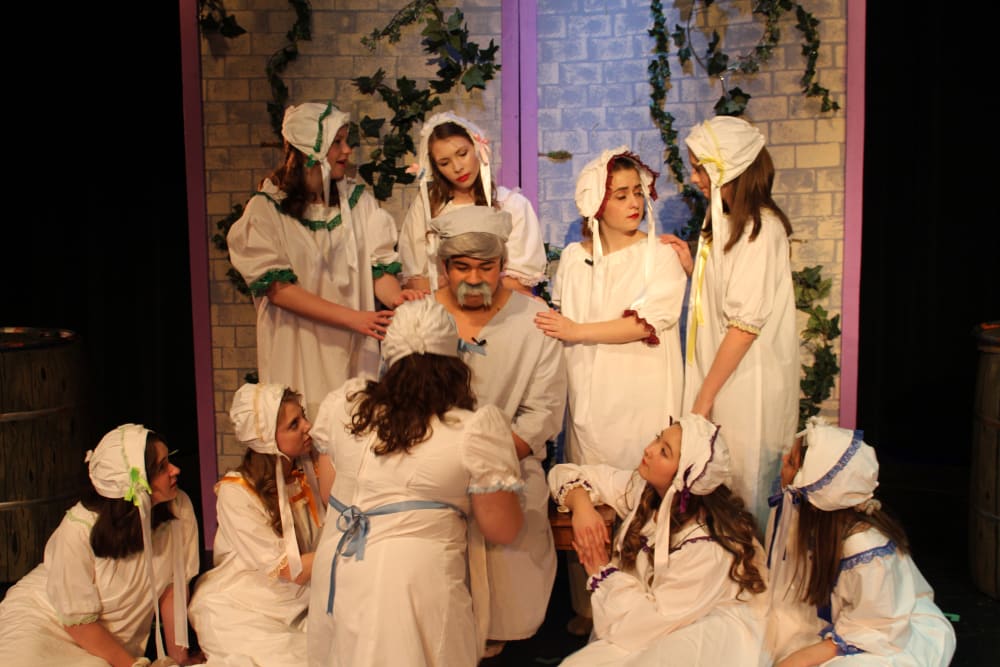 The Pirates of Penzance Cast 2020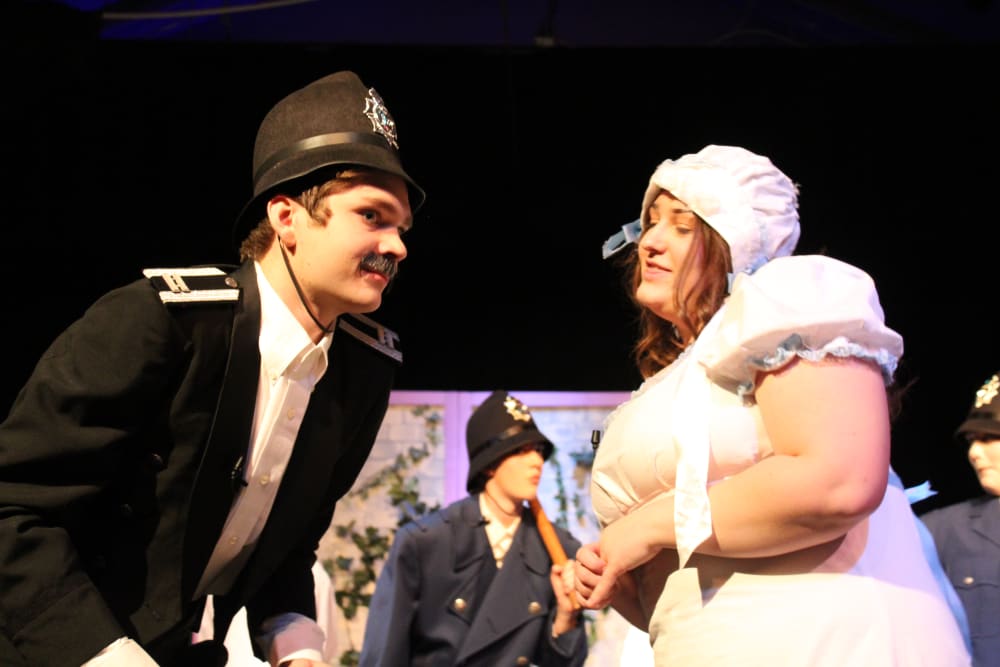 Daniel Zill and Rebecca Heimbuch in The Pirates of Penzance
Daniel Zill as the Creature in Nick Dear's Frankenstein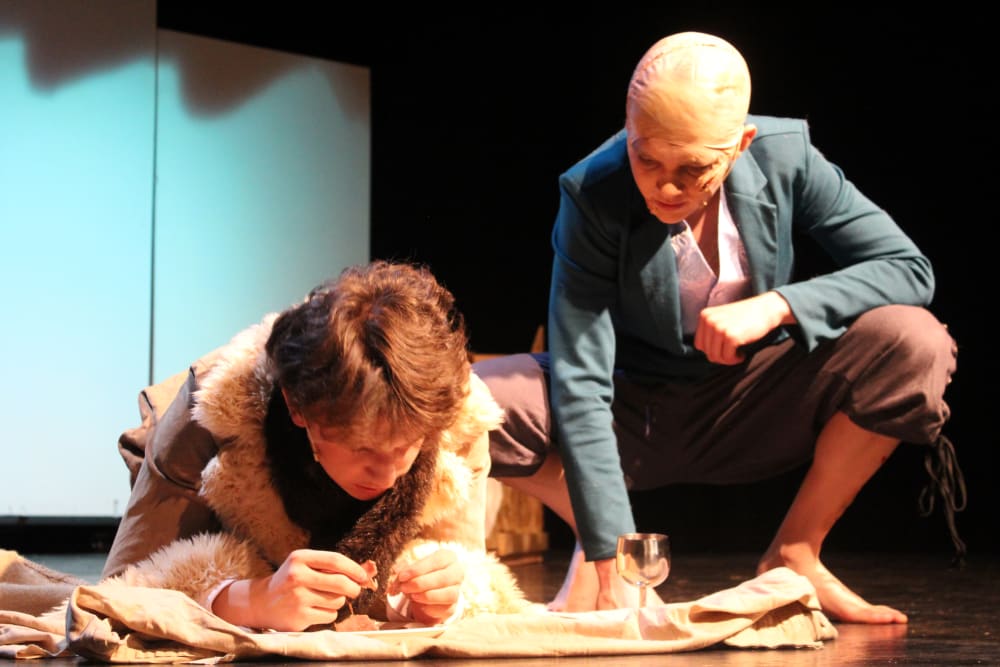 Joey Lavezzi and Daniel Zill in Nick Dear's Frankenstein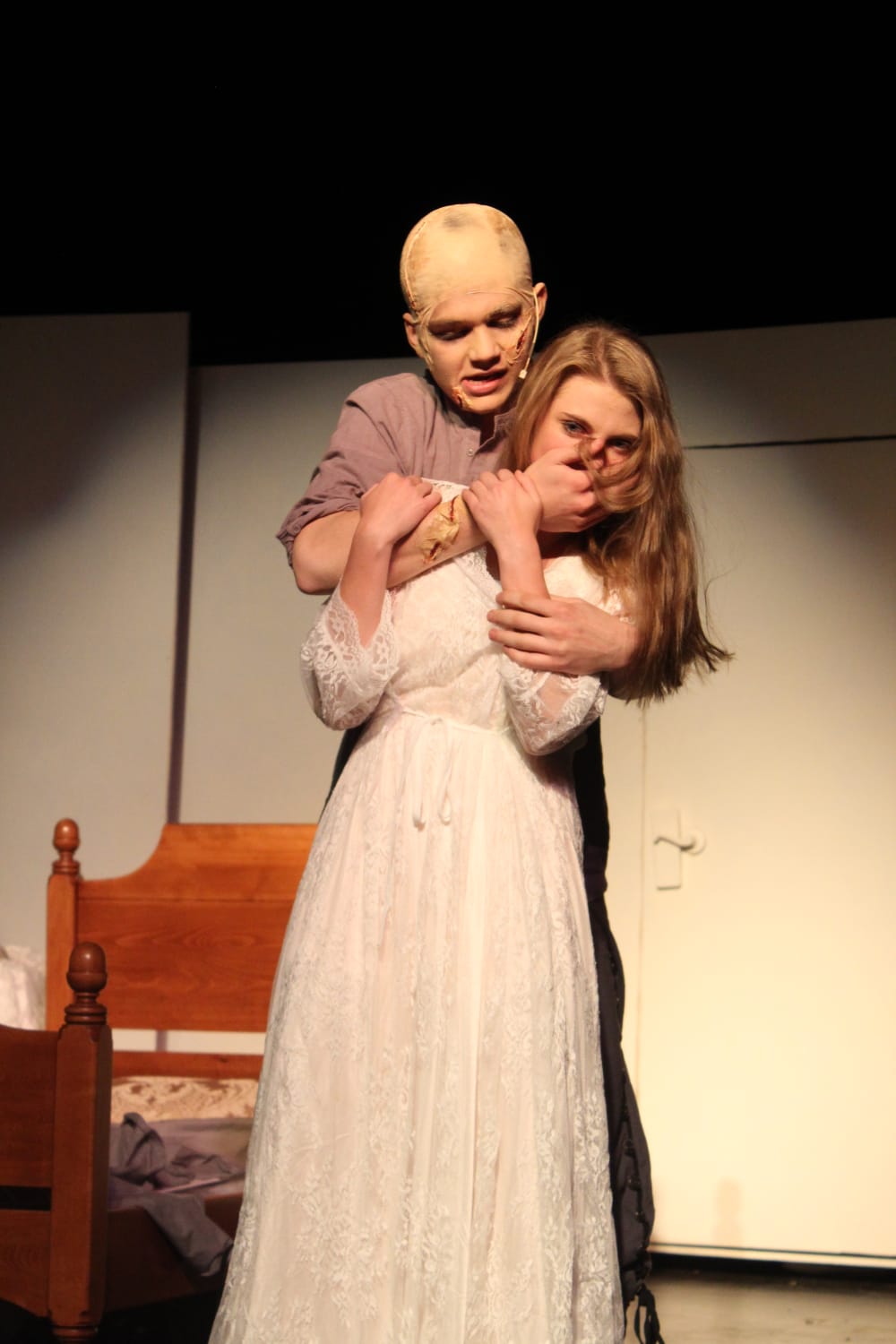 Nick Dear's Frankenstein 2019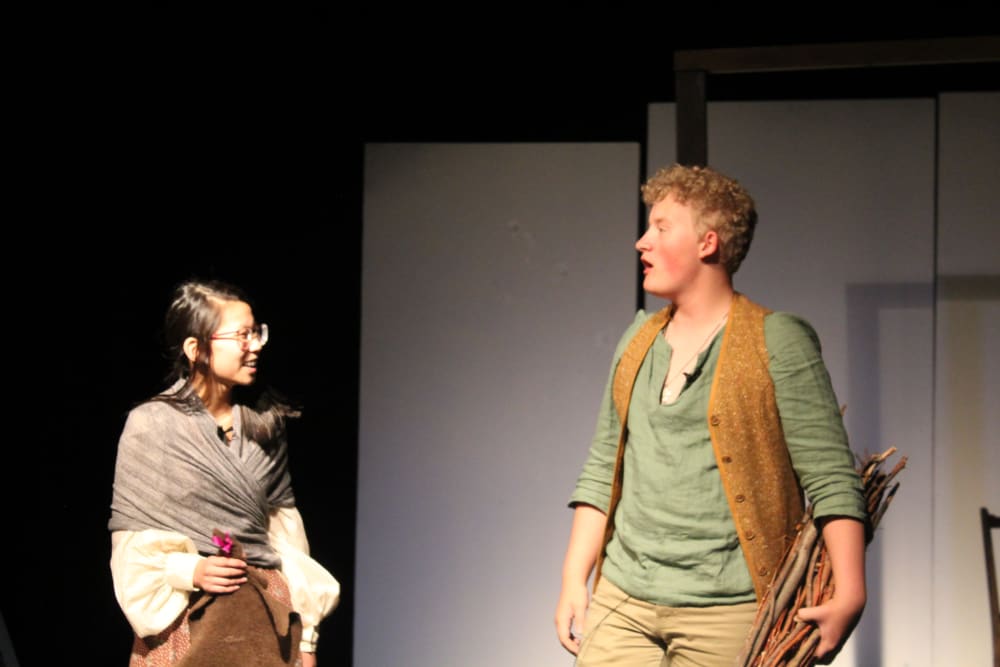 Jonathon Lee and Emma Kay in Nick Dear's Frankenstein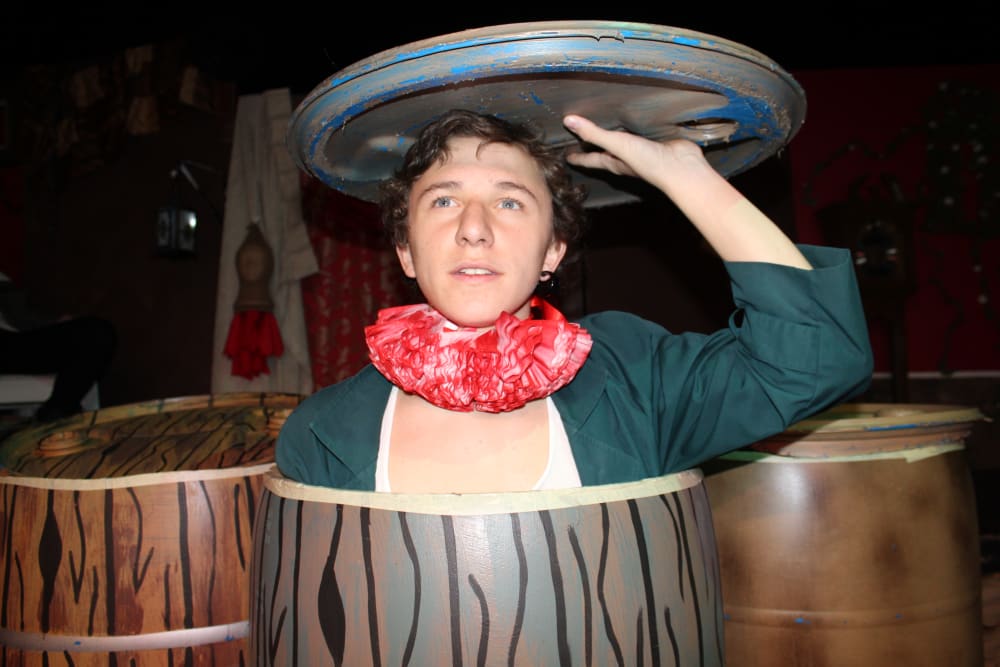 Joey Lavezzi as the Player in Rosencrantz and Guildenstern are Dead 2018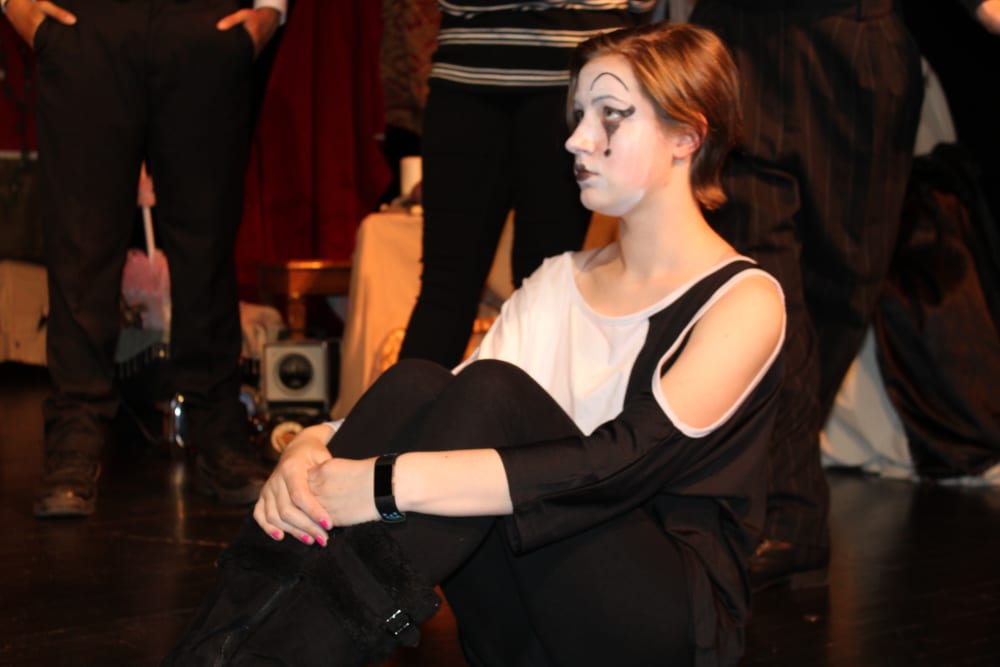 Megan Uhl in Rosencrantz and Guildenstern are Dead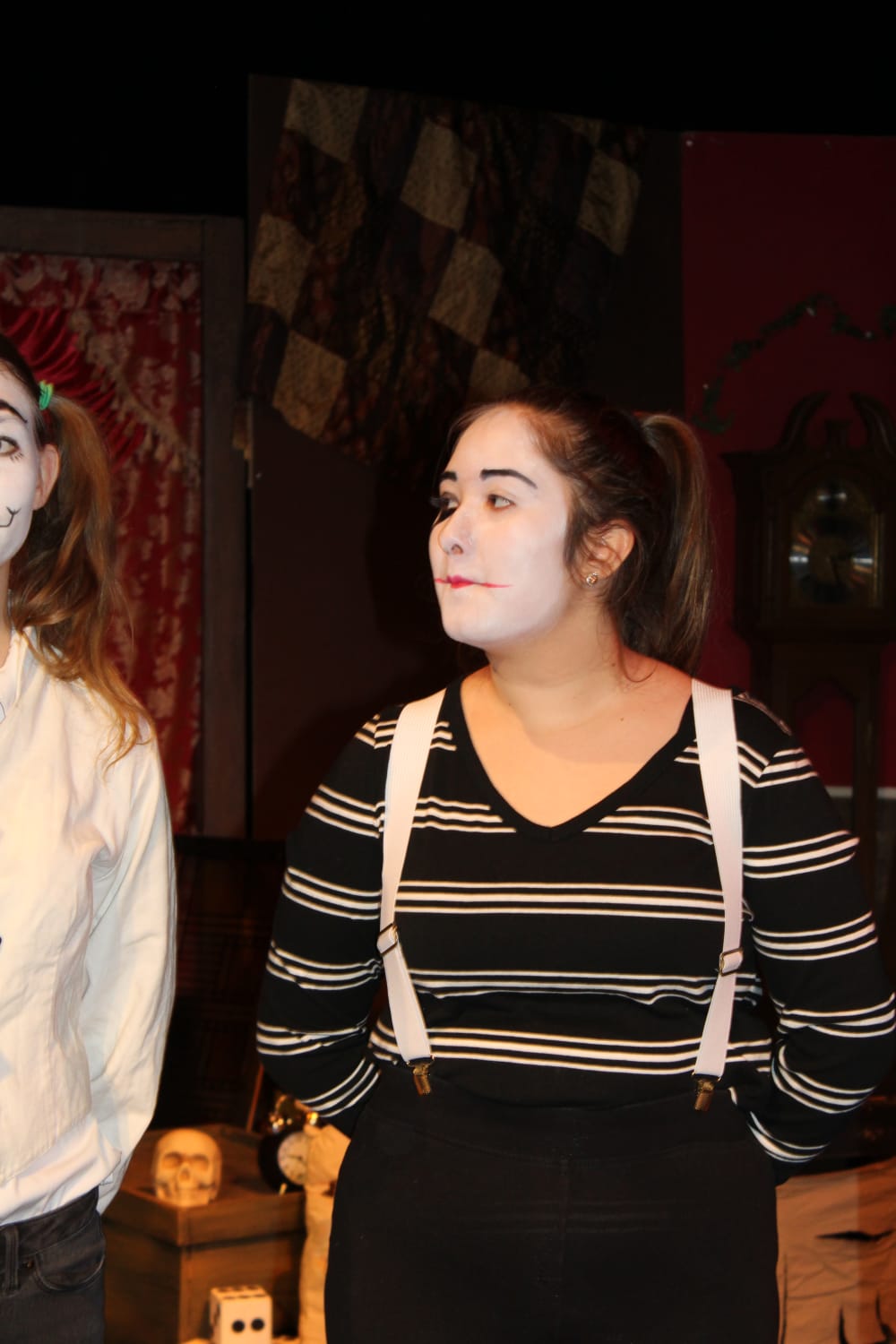 Cynthia Trujillo-Castillo in Rosencrantz and Guildenstern are Dead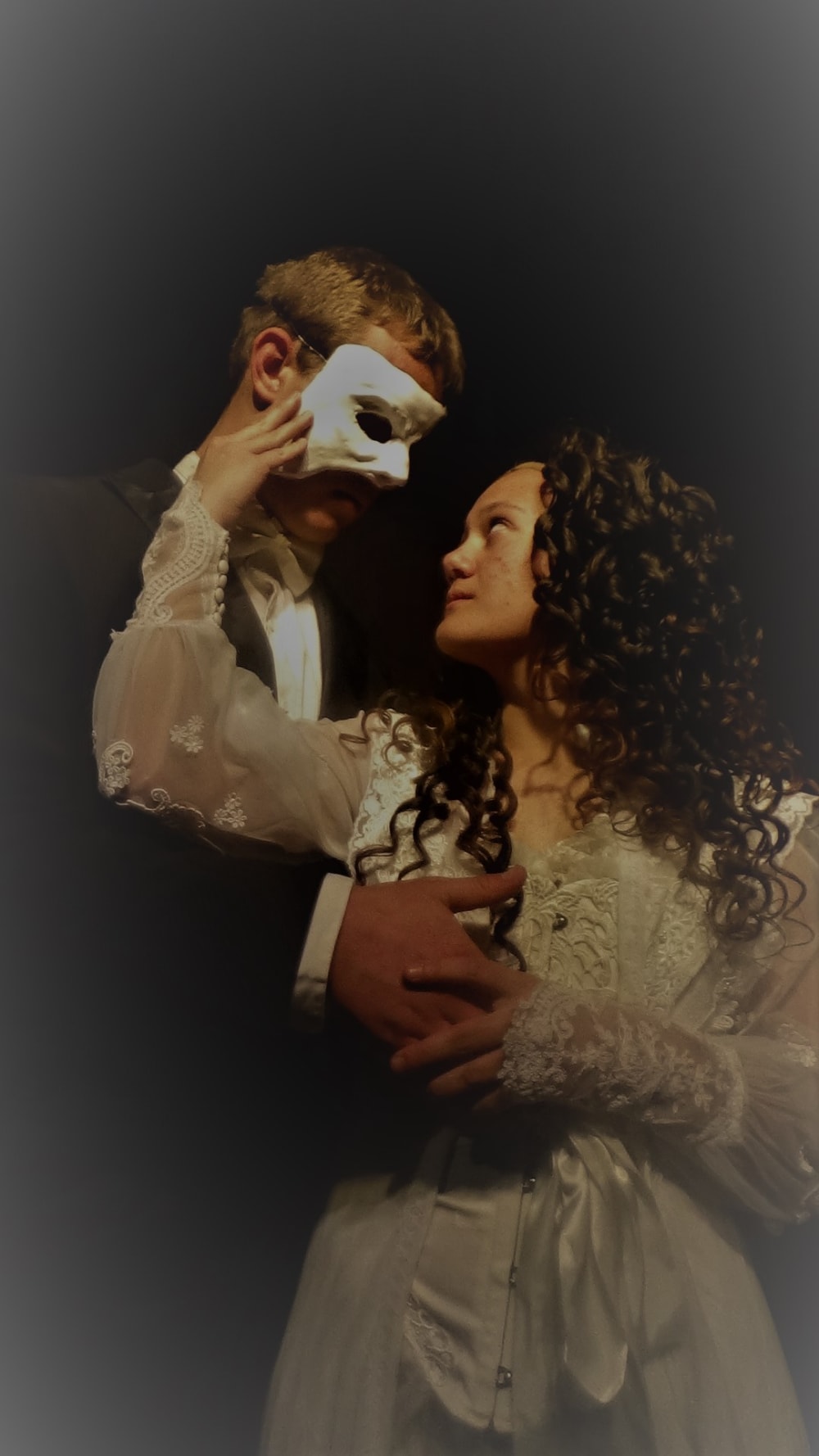 Thomas Jasper and Felicia Friend in The Phantom of the Opera 2018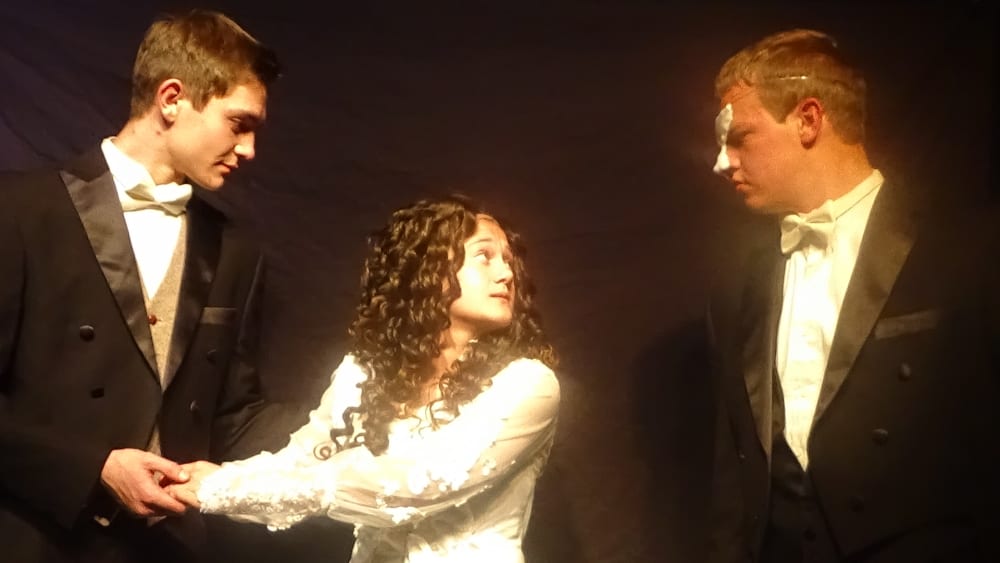 The Phantom of the Opera 2018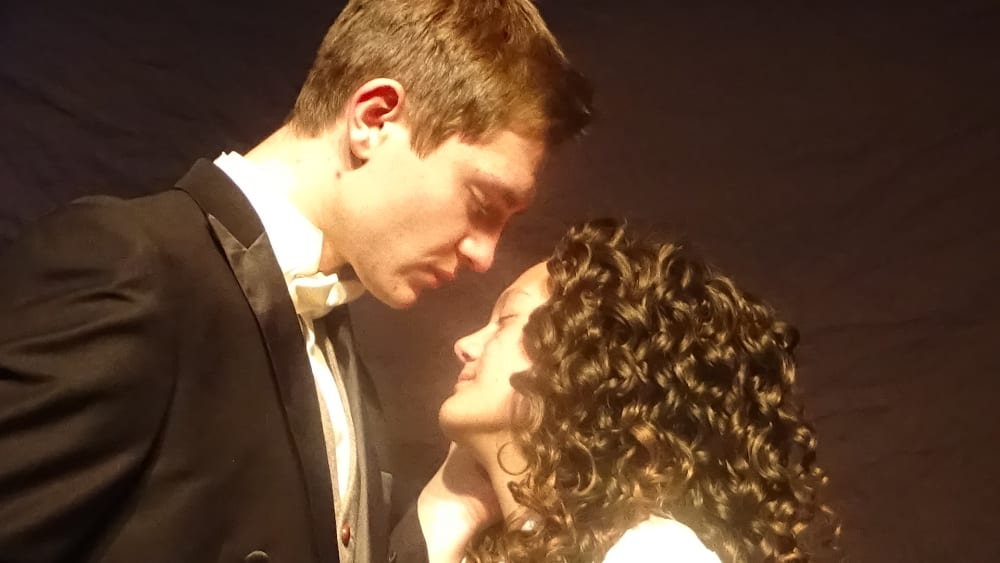 Brennan Zill and Felicia Friend in The Phantom of the Opera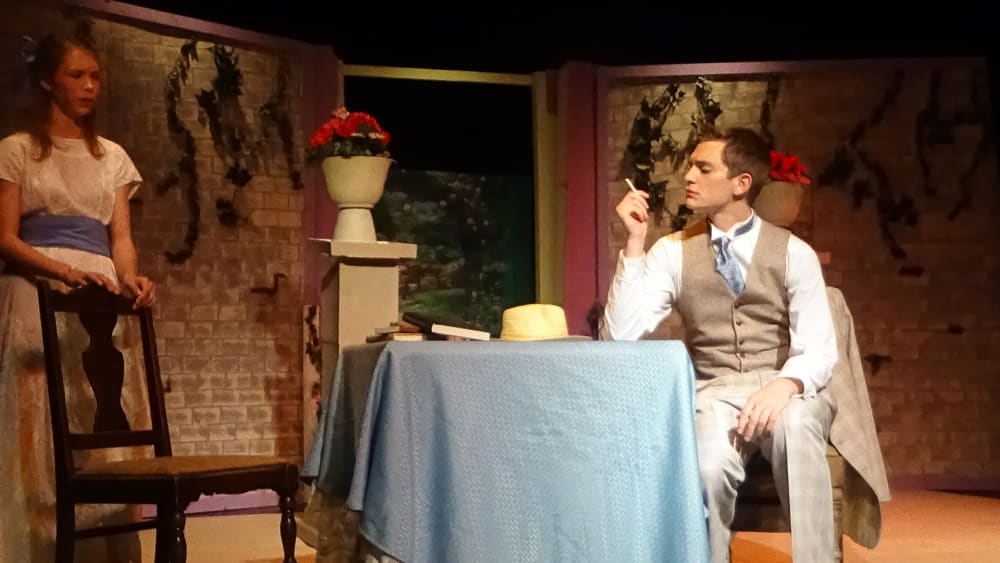 Veronica Hennessey and Brennan Zill in The Importance of Being Earnest 2017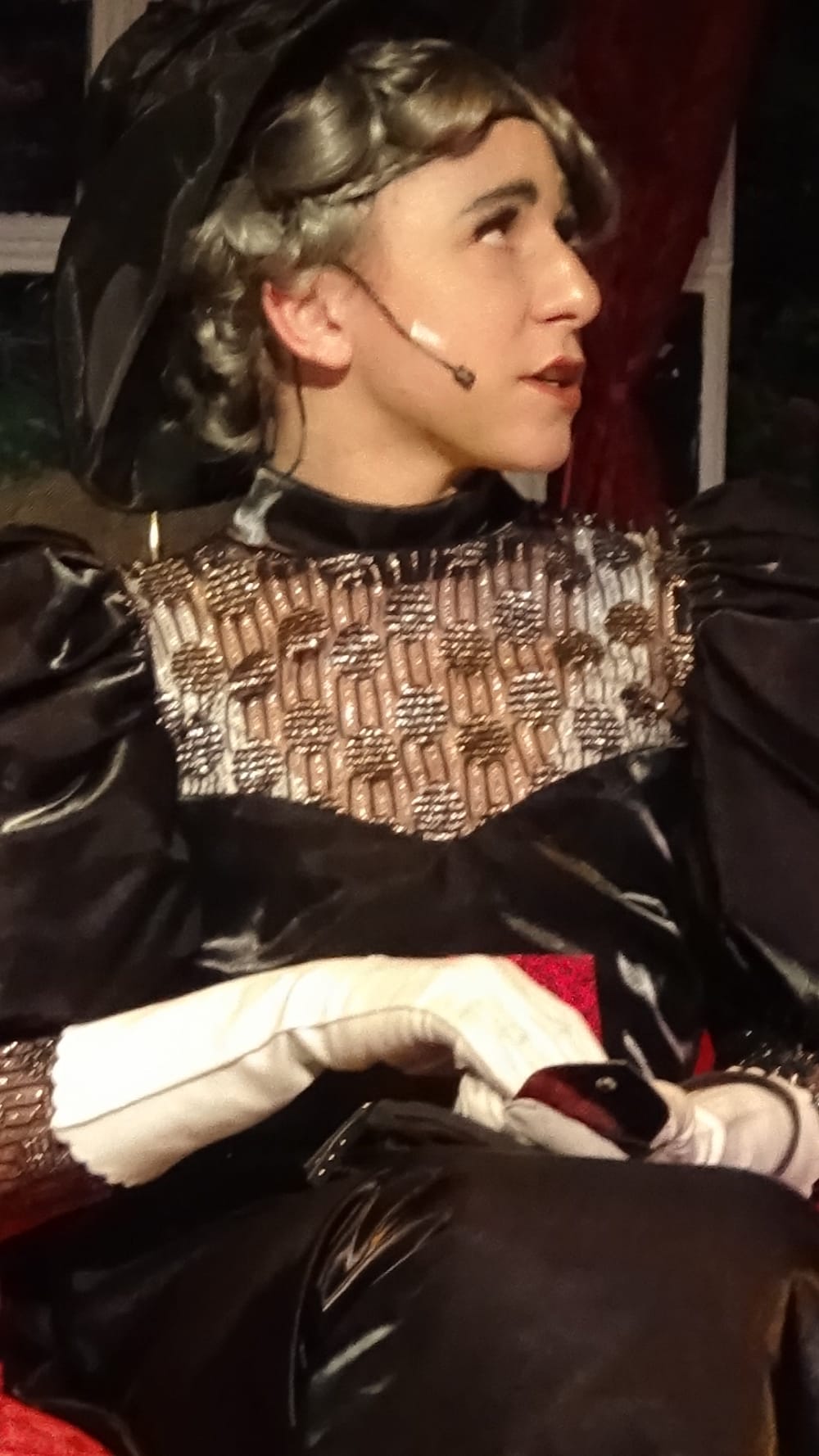 Joey Lavezzi as Lady Bracknell in The Importance of Being Earnest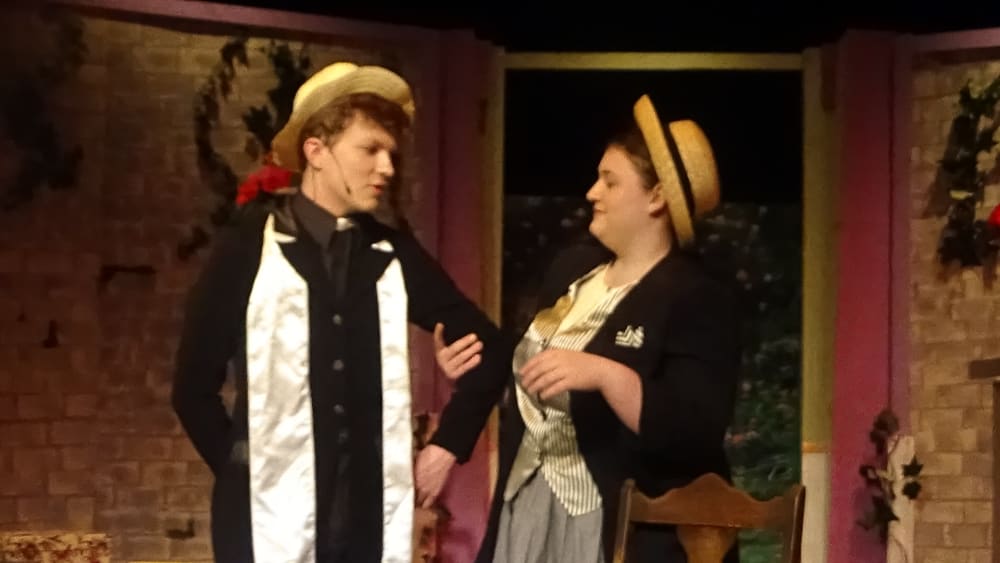 Ben Bodnar and Rebecca Heimbuch in The Importance of Being Earnest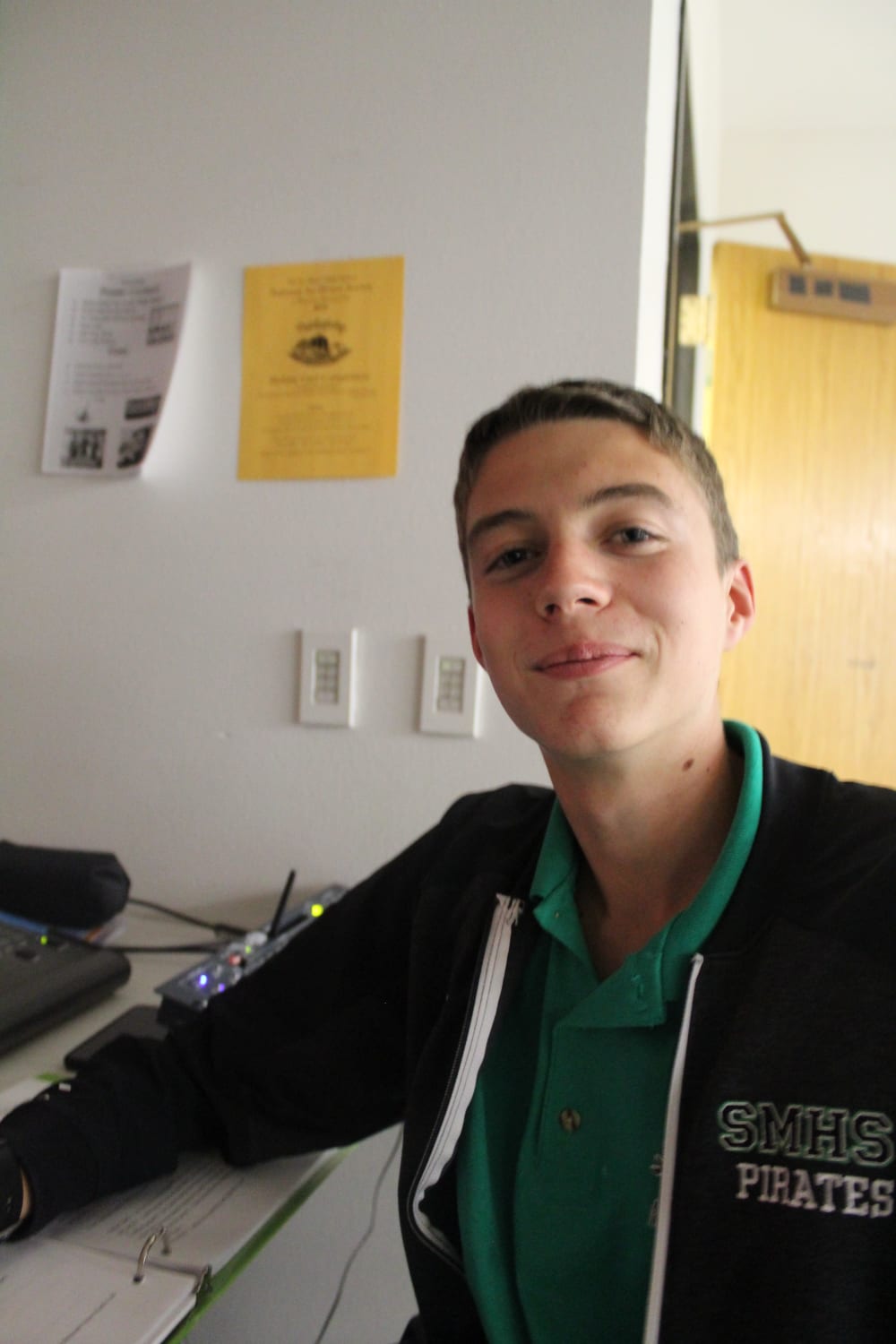 Jacob Limb the light design master, assistant sound operator, set designer, and actor
Here at St. Mary's we are guided by knowledge and rooted in faith. These principals follow us onto the stage.
We must have all the knowledge we need to ensure the success of a production, and we must have faith in God, ourselves, and other castmates to ensure our production does well from the rehearsals, to show night, and then through the set tear down.
This program has been through it's ups and downs as many theatre programs have, but like all artists, we still continue to thrive and overcome adversity.
The St. Mary's Pirate Players are one great big happy family who is always willing to have a new addition to the group, and once you join, you are stuck with us through thick and thin.
Due to COVID-19, all productions will be streamed through a streaming service at this time.
We hope to return to performing for an in-person audience as soon as we possibly can. Thank you for your support.
Ticket Prices: Students $5:00 and Adults $10:00
Fees do apply.