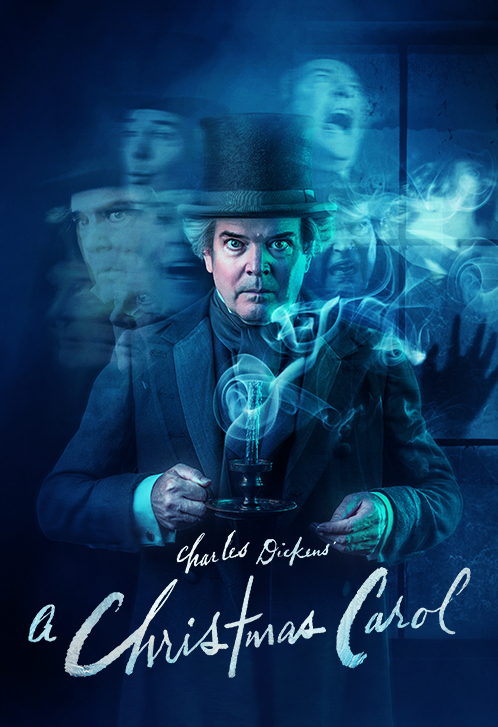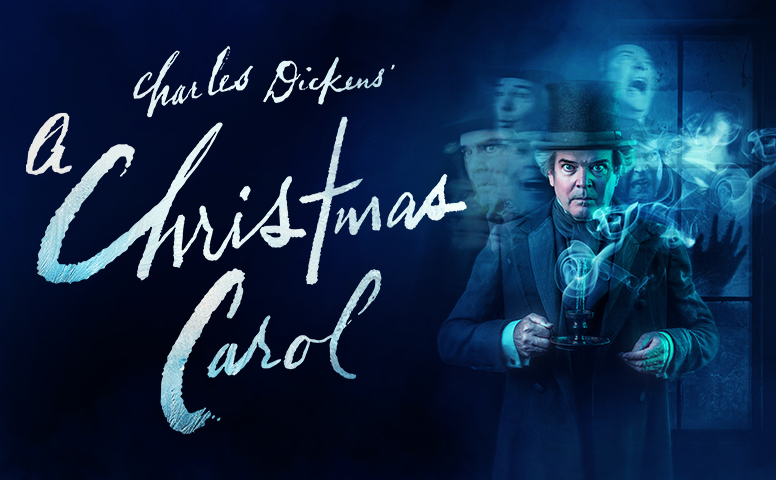 A Christmas Carol
Nov 28 – Jan 3 | Unrated | 91 min
Available for pre-order beginning Oct 23.
Experience A Christmas Carol unlike any other—past, present or future. The timeless tale of Ebenezer Scrooge has been given new life thanks to the haunting vision of one of Broadway's most imaginative directors, Michael Arden (Tony-winning Best Revival - Once on this Island), and the Tony-winning virtuoso, Jefferson Mays (I Am My Own Wife, Gentleman's Guide...), starring in 50 roles of a lifetime. Staged exclusively for this production and captured live with breathtaking clarity, this must-watch streaming event conjures the powerful spirits of Christmas and brings all the magic of live theatre home for the holidays. The Hollywood Reporter declares, "It's a towering achievement! You've seen it before, but not like this." And the Los Angeles Times raves, "Mays is a rare gem and Arden is ingenious. For true theater lovers, there can be no better gift this season."
This performance is no longer on sale.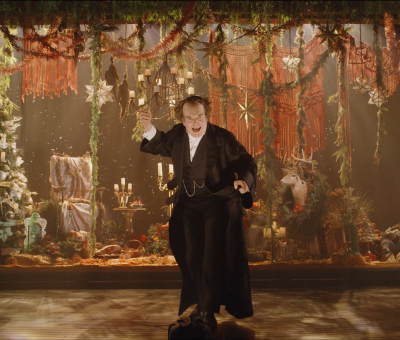 Additional Show Info
Cast
Creative Team
Playwright: Charles Dickens
Adaptation by: Jefferson Mays, Susan Lyons and Michael Arden
Production Conceived by: Michael Arden and Dane Laffrey
Director: Michael Arden
Assistant Director: Nikki M. James
Scenic/Costume Designer: Dane Laffrey
Director of Photography: Maceo Bishop
Lighting Designer: Ben Stanton
Projection Designer: Lucy Mackinnon
Sound Designer: Joshua D. Reid
Make-up & Hair Design: Cookie Jordan
Puppet Design: James Ortiz
Music by: Sufjan Stevens
Producer: Hunter Arnold
About Theatre B
Theatre B ignites conversation that transforms our community through intimate and courageous stories.

At Theatre B we value:
- creative work of high artistic integrity
- grateful stewardship of our relationships and resources
- the ongoing development of theatre art and artists
- a healthy ensemble and intentional family
- diversity, equity, and inclusion in all our endeavors

With a small studio in Fargo, North Dakota and an intimate venue in Moorhead, Minnesota, the Ensemble of Theatre B brings to life award-winning plays and bold, untested new work. Though many of the company's programs are on hiatus during the pandemic, Theatre B has continued to collaborate in the community, reach worldwide audiences with new online programming, and provide work for theatre artists in the Midwest.