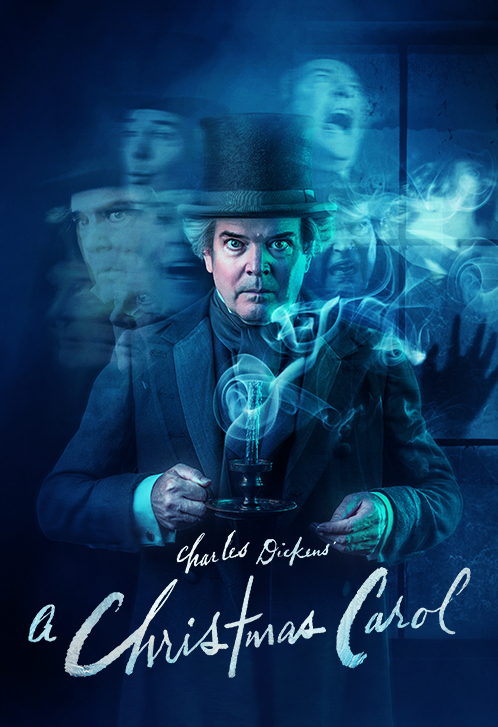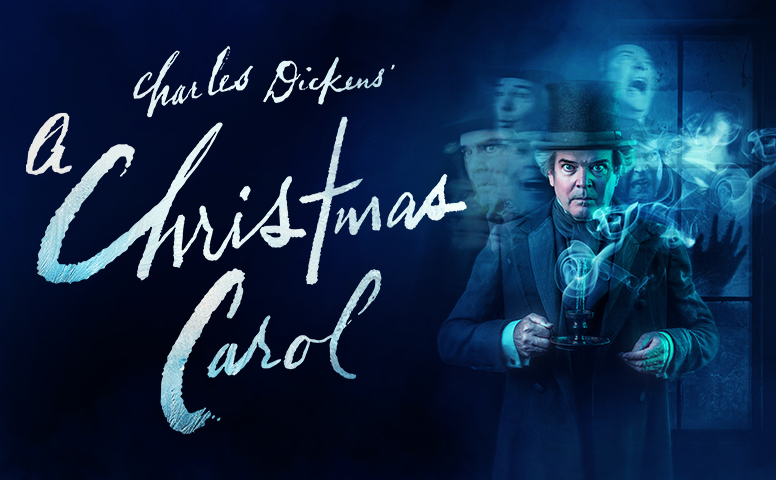 A Christmas Carol
Nov 28 – Jan 3 | Unrated | 91 min
Available for pre-order beginning Oct 23.
Experience A Christmas Carol unlike any other—past, present or future. The timeless tale of Ebenezer Scrooge has been given new life thanks to the haunting vision of one of Broadway's most imaginative directors, Michael Arden (Tony-winning Best Revival - Once on this Island), and the Tony-winning virtuoso, Jefferson Mays (I Am My Own Wife, Gentleman's Guide...), starring in 50 roles of a lifetime. Staged exclusively for this production and captured live with breathtaking clarity, this must-watch streaming event conjures the powerful spirits of Christmas and brings all the magic of live theatre home for the holidays. The Hollywood Reporter declares, "It's a towering achievement! You've seen it before, but not like this." And the Los Angeles Times raves, "Mays is a rare gem and Arden is ingenious. For true theater lovers, there can be no better gift this season."
This performance is no longer on sale.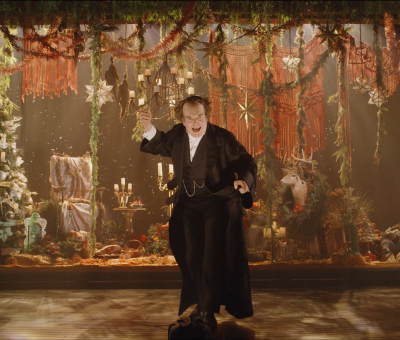 Additional Show Info
Cast
Creative Team
Playwright: Charles Dickens
Adaptation by: Jefferson Mays, Susan Lyons and Michael Arden
Production Conceived by: Michael Arden and Dane Laffrey
Director: Michael Arden
Assistant Director: Nikki M. James
Scenic/Costume Designer: Dane Laffrey
Director of Photography: Maceo Bishop
Lighting Designer: Ben Stanton
Projection Designer: Lucy Mackinnon
Sound Designer: Joshua D. Reid
Make-up & Hair Design: Cookie Jordan
Puppet Design: James Ortiz
Music by: Sufjan Stevens
Producer: Hunter Arnold
About Bucks County Playhouse
Bucks County Playhouse is a year-round, nonprofit theatre that has grown to become the largest cultural organization in the county with an annual audience of more than 80,000. Founded in 1939 in a converted 1790 gristmill, Bucks County Playhouse quickly became "the most famous summer theatre in America," featuring a roster of American theatrical royalty including Helen Hayes, George S. Kaufman, Moss Hart, Kitty Carlisle, Angela Lansbury, Alan Alda, Tyne Daly, Bernadette Peters, and Liza Minnelli and remained in continuous operation until 2010.
In 2012, the Playhouse re-opened after a multi-million-dollar restoration thanks to the efforts of the Bridge Street Foundation, the nonprofit family foundation of Kevin and Sherri Daugherty and in 2018, expansion continued with The Deck Restaurant and Bar, a 4,000 square foot Delaware-river facing addition to back of the Playhouse.
In 2014, Tony Award-winning producers Alexander Fraser, Robyn Goodman and Josh Fiedler took the helm of the Playhouse, and today the Playhouse has reclaimed its reputation of attracting Broadway and Hollywood artists. Its productions of "Company" starring Justin Guarini, and William Finn's "The 25th Annual Putnam County Spelling Bee" were named by Wall Street Journal to its "Best of Theatre" list for 2015. In 2018, the Wall Street Journal again hailed the Playhouse and Artistic Associate Hunter Foster in its Best of the Year listings for its production of "42nd Street." The 2017 season included four world premieres and audiences grew by over 34%. Box office record has been repeatedly broken by signature productions of "Buddy: The Buddy Holly Story," "Steel Magnolias" directed by Marsha Mason, and "Million Dollar Quartet," "42nd Street," and "Guys & Dolls" directed by Hunter Foster. In 2019 the Playhouse's production of "Mamma Mia!" directed by John Tartaglia and choreographed by Shannon Lewis, broke the box office records again.

The creative teams who come to create new productions at the Playhouse are among the most talented artists working in the professional theatre today and relish the opportunity to work on the historic stage where Grace Kelly, Robert Redford, and Jessica Walter began their careers.