BUILT BY THEATREMAKERS FOR THEATREMAKERS
EMPOWER YOUR THEATRE WITH
AN ALL-IN-ONE TECHNOLOGY PLATFORM
Learn what On The Stage can do for your team
ALL-IN-ONE THEATRE SOFTWARE SOLUTION
PROMOTE AND SELL TICKETS, EXPAND YOUR THEATRE'S REACH, & INCREASE FUNDING WITH ON THE STAGE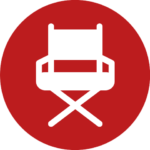 Producer's Suite
Promote and sell tickets and merchandise
Templated websites, curated artwork, and a show program generator
Automated emails and social media marketing for your productions
Custom seating charts, walk-up ticketing app, ticket scanning, and reporting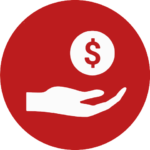 FUNDRAISING SUITE
Theatre self-funding via turnkey campaign templates built for the performing arts
Custom tools and best-in-class technology
Engage your cast and crew with gamified leaderboards and individual campaign pages
Exclusive VOD sales
DIGITAL PERFORMANCE SUITE
Reach new patrons and grow ticket buyers over time
Stream live performances to remote audiences
Extend your theatrical season with video-on-demand (VOD) encores
THEATRE CHALLENGES WE SOLVE
ON THE STAGE IS MADE BY THEATREMAKERS FOR THEATREMAKERS TO SOLVE THE UNIQUE CHALLENGES FACING THEM:
LACK OF ARTS FUNDING
Theatres face decreased funding from outside sources and have to rely on ticket sales and DIY solutions to fund their productions. On The Stage comes with built-in promotions and best practices to increase your self-funding opportunities.
TOOLS WEREN'T BUILT FOR ME
Theatremakers have had to rely on tools that weren't built to fit the unique needs of theatres and come with their own challenges. On The Stage was built by theatremakers for theatremakers to make everything from set up to reconciliation a breeze.
NOT ENOUGH TIME OR RESOURCES
Theatre leaders often wear many hats and have to juggle too many tasks and priorities. On The Stage gives you your time back with our automated promotions, turnkey technical web solutions, and easy-to-use product suites.
SELL MORE TICKETS
PRE-SALES, WALK-UP, & DAY-OF TRANSACTIONS
Paperless Ticketing • Credit Cards & Cash • Easy Box Office Management
The On The Stage Producer's Suite makes theatrical ticket sales simple for schools, community theatres, colleges, performing arts organizations, and more. Our convenient online sales portal is built right into your promotional site to make it easy for your patrons to get their tickets. Our Walk-Up App makes it easy to accept cash and credit cards at the door. And with flexibility for your seating chart, reserved seats, and general admissions, you'll be able to meet your audience's expectations and your organizations' needs.
PROMOTE YOUR PRODUCTION
EMAIL & SOCIAL MEDIA MARKETING, BROADWAY-STYLE WEBSITES, AND SHOW ART CATALOGUES
Audience Engagement • Custom Merchandise • Templated Best Practices
Get the word out about your upcoming events! The On The Stage Producer's Suite features a simple site builder for your upcoming productions as well as your organization, making it easy to make your theatre a home online. Simply linking your social media allows you to make promotional posts from our product dashboard to save you time. Uploading behind-the-scenes clips, rehearsal images, and other content can keep your audience engaged and interested ahead of your performance. With automated email marketing that grows over time and custom merchandise options, we make it easy to brand, promote, and grow your theatrical following.
ORIGINAL PRODUCTION ARTWORK
USE OURS FOR FREE OR UPLOAD YOUR OWN
FUND YOUR THEATRE
FUNDRAISING CAMPAIGNS, DONATIONS, TICKET AND MERCHANDISE SALES, AND MORE
Targeted and Ongoing Campaigns • Original Content Promotions • Kickstarter Style Programs • Tiered Donation Options
Discover an all-in-one fundraising tool tailored to your theatre and audience! The On The Stage Fundraising Suite empowers performing arts organizations to take control of their theatre's financial destiny with a comprehensive suite of tools. By partnering with On The Stage, organizations are able to sell tickets, subscriptions, and merchandise, track donations, manage fully-customizable campaigns, access to original content and exclusive VOD ticket sales, and nurture patrons in an a single tool tailored specifically to theatres and patrons! Take control of your theatre's financial destiny today.
HEAR FROM ON THE STAGE CUSTOMERS
"Since working with ON THE STAGE we have seen not only an uptick in ticket sales but, more importantly, a DECREASE in the time that our patrons spend in line. ON THE STAGE has radically impacted our program."
– Aaron Bogad (Salesianum School Theater, Wilmington, DE)
ENGAGE YOUR AUDIENCE
BUILD ONGOING RELATIONSHIPS WITH A COMPLETE ONLINE EXPERIENCE
Broadway-style Show Content
Feature your cast & crew, about the show, production media, and more!
Full-Season Promotion
Keep your audience engaged and your seats sold out all season long.
Effortless Fundraising
Accept and track donations at the point of sale.
On The Stage's all-in-one theatre empowerment platform makes it easy to showcase your organization's work online, like your audience expects. With simple tools to build production sites, the ability to share behind-the-scenes content, and turnkey solutions to communicate with your fans, we make it simpler for you to keep your audience engaged and excited about your work.